What Makes Sound Choice
Home Inspections
Your Best Option?
Hello
I'm Dave Woodward
As founder of Sound Choice Home Inspections, I'm honored to serve the community in which I live, as well as the surrounding region. It is my sincere pleasure to help people on their path to home ownership. My previous professional work and relationships have instilled in me a deep desire to work with people and help the community.
As Senior Pastor of my church for 20 years, I became adept at working with people during times of great stress as well as great joy. Since buying a home is often equal parts of each, I'm able to draw from that background as I work with homeowners and homebuyers in western Washington. My experience as a journeyman mechanic and all-around handyman has given me the troubleshooting and diagnostic expertise a good home inspector needs in order to investigate signs of potential trouble.
People First
I consider myself a "people informer" as much as a home inspector. I have the deepest respect for everything you're going through as you navigate your real estate transaction. You deserve the peace of mind that comes from knowing everything knowable about the home you're considering buying. My wife is a local Realtor® and has helped me over the years to see the process through the eyes of buyers and sellers.
I encourage you to be present during your inspection. You can expect me to lead you through the accessible areas of the home, demonstrating how its systems function and alerting you to any points of immediate concern. As I get more in-depth, I'll be taking high-resolution photos and making detailed notes of any potential defects.
Innovative and Interactive
Inspection Report
I can usually provide your report on the same day as the inspection. Easy to read on any device, you will find it packed with photos, notations and recommendations on any potential areas of concern. Using the innovative Create Request List (CRL™) feature, you'll be able to request repairs, replacements, compensation or other considerations with just a few clicks or taps of the finger. There's space to add notes of your own, as well, which all parties can add to for negotiations and general communication.
The best thing about the CRL system is that all parties work from the same report. Rather than combing through a long chain of emails or making several phone calls, everyone can communicate instantly—and view the notes and photos describing the concern. Buyer, seller and both agents are each kept in the loop, effortlessly.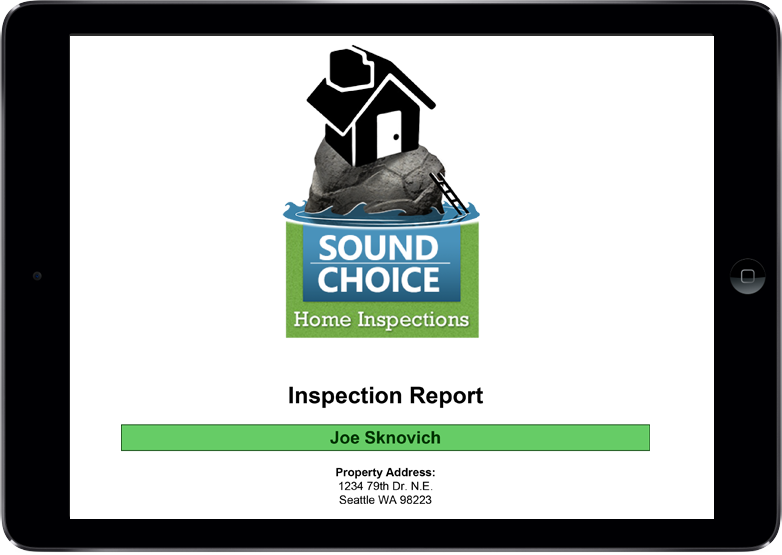 Sound Choice
is the Right Choice
Buying or selling a home can be exciting, but is often highly stressful. Let me arm you with the detailed knowledge you deserve as you navigate this complex process. You can call me directly at 425-232-6190 or drop me a line here. I'll get back to you right away.
Call 425-232-6190
Email Dave